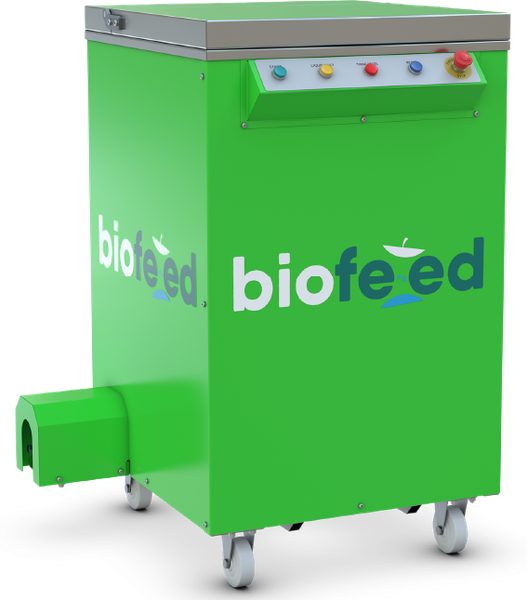 products
Biofeed
Apollo Engineering are the manufacturers of Biofeed, the latest in food waste processing technology.
Biofeed is an onsite food waste processing system that lowers the cost of food waste disposal by turning the food waste into a pulped product that can be used in composting, waste to energy generation and soil injection. Biofeed provides an in-house option for processing organic materials, allowing for a cost effective, sustainable waste management program which contributes to the circular economy.
Process up to 80L of food waste at a time
3,000L or 5,000L holding tank capacity
Low water usage
Operated at the touch of a button
Easy to clean with wash down hose
Reduced food odour and pest infestation
Models Specs
Biofeed enables sustainable, environmentally friendly and reliable management of food waste.
Through a sophisticated design, Biofeed provides an innovative solution to the disposal of food waste, reducing greenhouse gases and environmental impact by supporting a circular economy. The machine is sealed with a holding tank system, replacing the number of skip bins required and inturn reducing the presence of vermin and odour.
The machine has a capacity of up to 80L of food waste that can be deposited at a time, processing up to 1,100L of food waste in 20 minutes. Biofeed has two models, available with the option of a 3,000L or 5,000L holding tank.
Supported by the expertise and knowledge of our team here at Apollo Engineering, Biofeed employs a team of technicians to service and support Biofeed machines and their users.